Your digital
transformation partner
We enable successful and sustainable infra projects
by connecting people and data
Infrakit supercharges construction operations by offering fast visual access to information
Share real-time information between all parties to ensure project success
Access visual location-based documentation to improve quality control
Enjoy mixed fleet management on a single platform to increase on-site efficiency
How our product can help you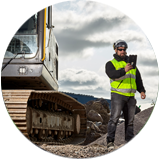 Contractor – Supercharge your construction site
You will be able to build in effective and high quality manner while using Infrakit as a platform for construction. The project has a clear situational picture – all project data on a map and in a 3D view. Also in all worksite roles you have up-to-date high quality information to do your daily tasks while saving money and time.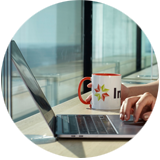 Infrastructure owner – Streamline your project management
When using Infrakit you will get what you have procured both in design and construction. With Infrakit you have a visual view to end result – both physical and digital.





























Book a Demo
Discover how Infrakit connects your entire infra project operations and drives value to every part of your business.