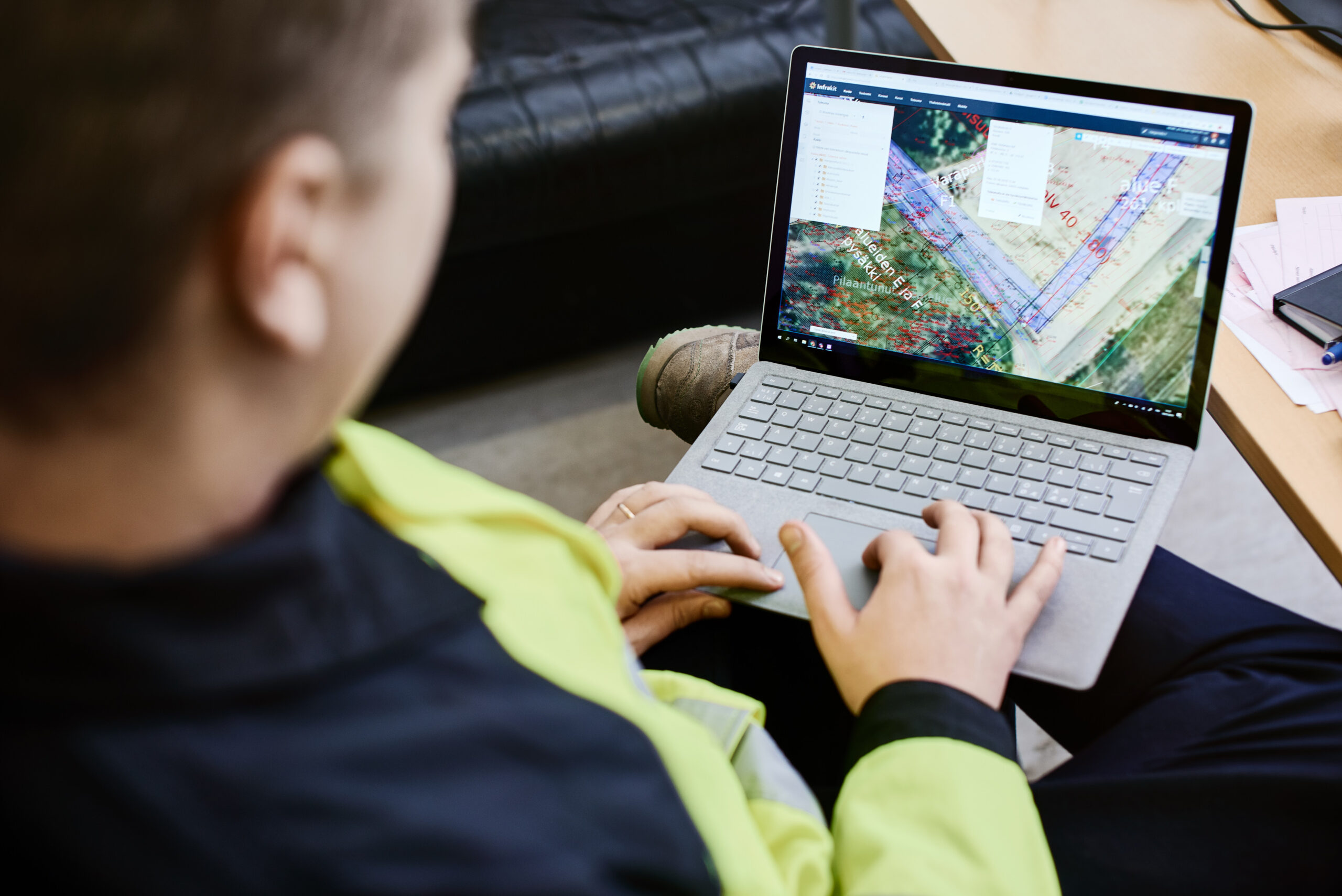 Infrakit – the digitalization partner for all parties involved in infra construction
The work environment for which Infrakit was designed for is quite extensive and diverse. Many different parties are involved in infra construction processes: infra owners, designers, contractors, and sub-contractors. These parties have also different viewpoints and needs when it comes to fluent and efficient construction process. That is exactly why Infrakit has been developed for the entire infra construction life cycle.
This article explains in a nutshell how Infrakit answers some of the main challenges these different stakeholders face in day-to-day work. Throughout the 10 years we have been in the business we have learned that data flow and shared information are key elements in efficient, quality construction processes.
Infra owners' view: schedule, costs and quality
Some of infra owners' typical concerns include the project costs, schedule and quality of the construction. Infrakit enables real-time collaboration between the different stakeholders. With the platform the construction quality is also improved by a real-time progress monitoring for all the parties involved. Construction work can be carried out by 3D designs to enable enhanced workflow. Rework and waiting are reduced drastically, not to mention the smaller CO2 emissions on the project and more sustainable way of constructing.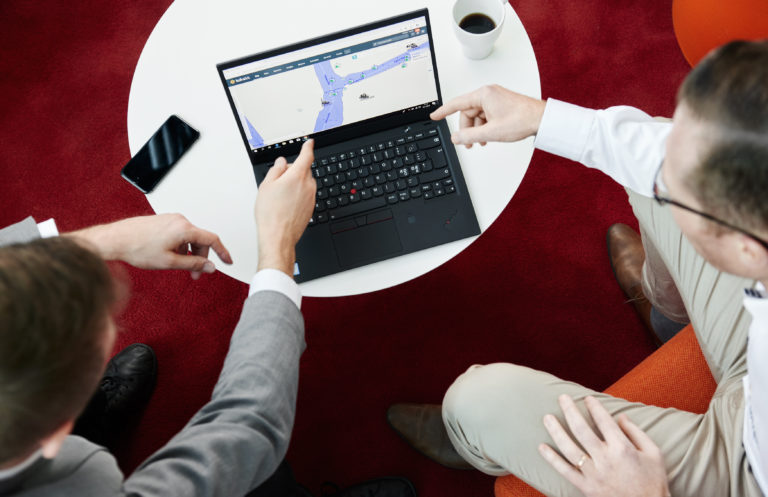 Starting with a pilot project, smaller and bigger infra owners can fully digitalize their processes with the help of Infrakit services. With Infrakit the infra owners can have up to 20 % savings in total project costs.
Infrakit has enabled our customers to work more efficiently and in better cooperation. Many infra projects have been finished faster than planned and with great savings.
Read more about these projects:
Seamless information flow from design and construction phase to quality documentation
Designers need to make sure that the designs are constructable. When needed, as-built and deviation documentation should be also controlled. Additionally, how to ensure that the customer has the latest designs at their use at any given moment? With Infrakit all this is made easy. Designers can collect efficiently as-built data and hand over documentation from Infrakit. Real-time view on Infrakit benefits all parties involved because of better and instant communication, cooperation and documentation.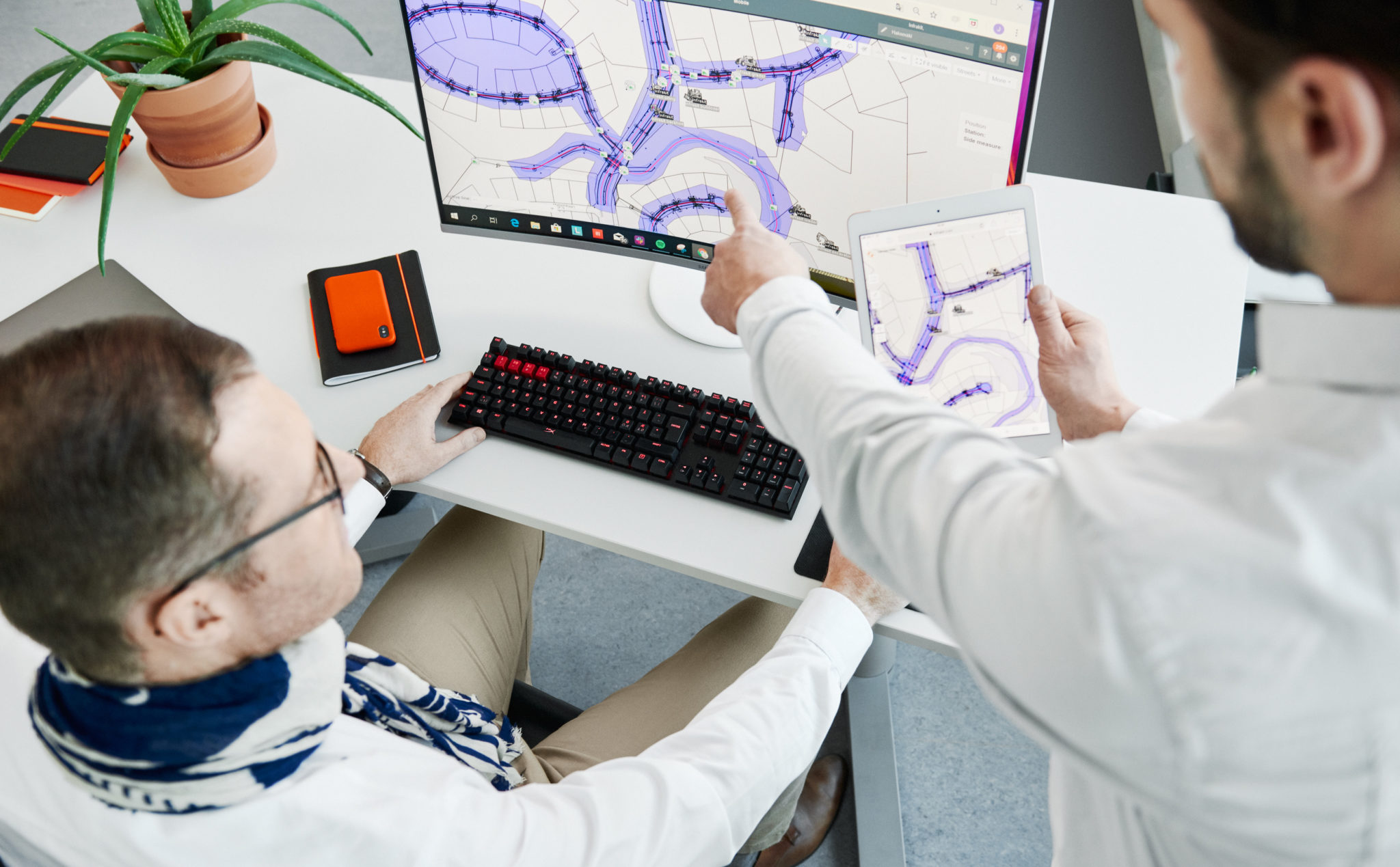 Contractors get quality control, risk management in pocket and easier handover phase
Contractors need to ensure the ongoing project's profitability. Project delivery is a key element; answering to owner's demands on costs, quality and schedule. Infrakit offers a centralized cloud platform where contractors can control all the phases, resources, tools and machine fleet of construction easily and efficiently. Real time situational awareness and project progress status can be found in the platform with different devices like smartphones and tablets which are easy to use in the site. Project progress monitoring can be done with the help of surveying and machine control log points, photos, ortophotos and drone views.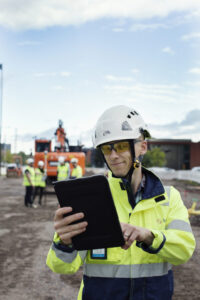 For the mass haul management Infrakit offers a powerful tool, too. You can monitor trucks in real time and get fully documented logistics automatically. In general, contractors get better quality control with less errors and rework which means less claims, too. By connecting data, people and machines Infrakit ensures that all project parties are working with the latest plans and schedule to avoid waste of resources and expensive errors.
Independent of equipment and software brands, Infrakit can be used with different types of machines and integrations. Handover phase is made stress-free because all the construction information can be already found in Infrakit.
First steps towards more digitalized infra projects
When your company is interested in digitalizing their projects, first step is to contact our sales experts and we can book a free of charge planning meeting. All the needs will be identified, and a pilot project can be planned according to customer needs. Our services team is ready to help and give guidance to our platform and every step that is made with the new, model-based construction process.
Contact information:
VP of Sales, Mr. Toni Lahtinen
Phone: +35840 720 0950
E-mail: toni.lahtinen@infrakit.com
VP of Services, Mr. Ilkka Tieaho
Phone: +35840 675 8488
E-mail: ilkka.tieaho@infrakit.com
Book a Demo
Discover how Infrakit connects your entire infra project operations and drives value to every part of your business.